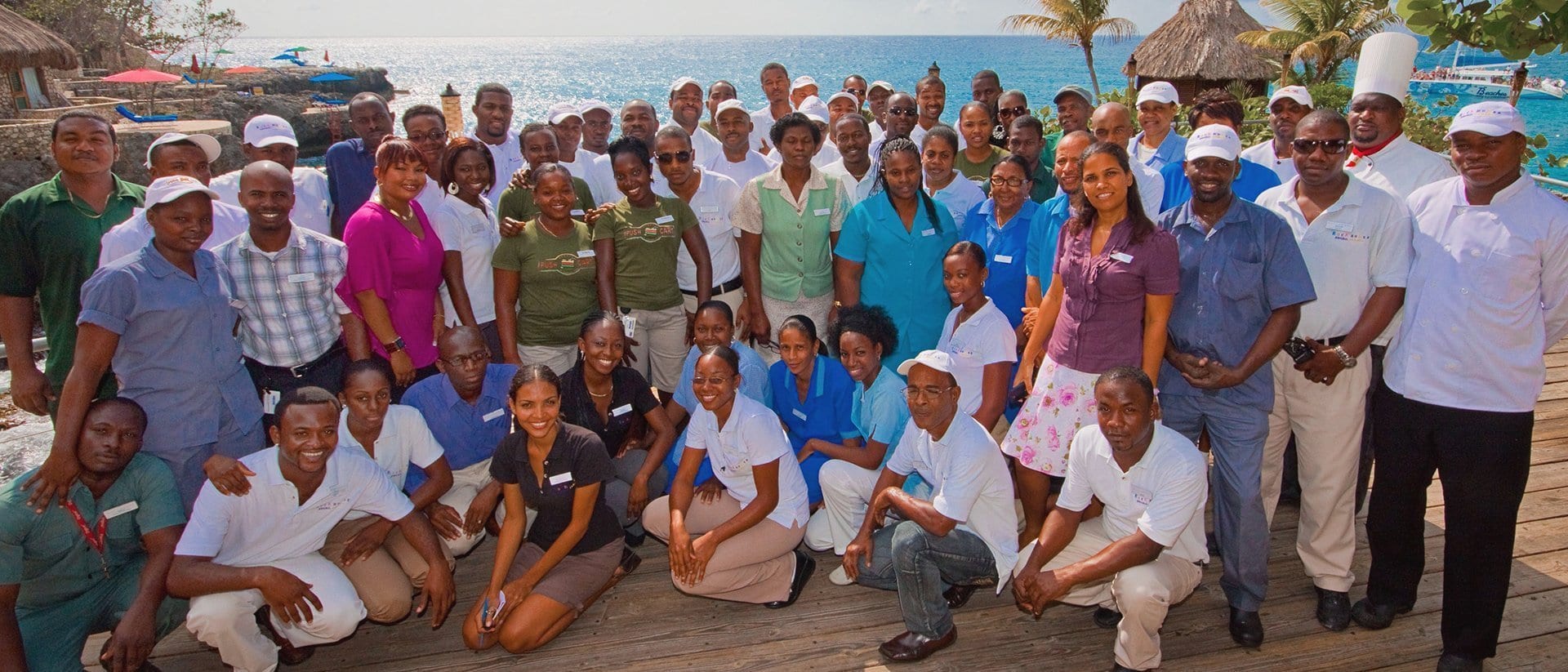 TEAM
Rockhouse is built from tons of cut stone, truckloads of thatch and the spirit of our amazing team. The Rockhouse staff's happiness lies at the core of our success. Our goal is to empower our team through inspiring them with a mission driven vision, personal growth opportunities and enriched responsibilities while delivering a compensation packages that endorses us as the employer of choice in the region. All staff have fully funded health benefits, a pension plan, emergency loans, and training and development programs that prepare them for the next step on the ladder. We primarily recruit new team members at the line level and always look to replace any attrition by internal promotion. We believe in the potential of the people we employ and we know that an empowered and enabled team will take the very best care of our guests.
But don't just take our word for it — ask our staff. Our General Manager Inise Lawrence joined as a teenage desk clerk nearly two decades. Now you can find her holding down the fort on property and making sure every request is "no problem." Not only does Inise remember which room's guest's prefer, she's also become an inspiration leader and role model. "There's so much support at Rockhouse, we really have the freedom to be ourselves."
We like to keep a busy schedule. Our team participates each year in beach clean ups, Labor Day projects, Earth Day celebrations and our annual Rockhouse Green Globe Quiz for local schools. We support our culinary staff competing in the Negril Food Festival and Observer Jamaica Food awards in Kingston. And for our budding politicians we encourage their participation in the Negril Chamber of Commerce, the Jamaica Hotel & Tourist Association, and of course our very own Rockhouse Foundation Schools.